"We're trying to encourage folks that are just getting out of graduate school that are in resource management programs to identify state and federal resource management jobs as potential career tracks because we feel like we need newer, younger folks to get into this field."
– Tony Watkinson
Habitat Management Division Chief, VMRC
2021 Commonwealth Coastal & Marine Policy Fellowship
Receive on-the-job training and hone your professional skills while improving the stewardship of the Commonwealth's coastal and marine resources. This fellowship develops and supports exceptional post-graduates by partnering them with a state government or non-governmental organization host office mentor. The program also aims to increase the capacity of the host offices by supporting fellows who are working on mission-relevant programs, and leveraging the knowledge and capacity of Virginia's academic institutions.
Past-participating offices include:
Office of the Secretary of Natural Resources 
Virginia Department of Environmental Quality
Virginia Department of Conservation and Recreation
Virginia Marine Resource Commission
Hampton Roads Planning District Commission
The Nature Conservancy's Virginia Coast Reserve
Past projects and assignments include:
Total maximum daily load and water pollution
Shoreline erosion
Coastal community resilience 
Coordinating environmental document reviews and comments
 Implementation of electronic permitting
Blue crab fisheries management
FOSTERING A SAFE AND WELCOMING COMMUNITY
The funders are committed to building inclusive research, extension, communication, and education programs that serve people with diverse backgrounds, circumstances, needs, perspectives, and ways of thinking. Diversity includes, but is not limited to, age, race, ethnicity, nationality, gender identity, sexual orientation, disability and/or health status, religion, veteran status, geographic origin and socioeconomic status.
VASG and VEE do not tolerate any form of misconduct, discrimination or harassment, including sexual harassment, or sexual misconduct (e.g. sexual assault within its organization, at awardee organizations, field sites, meetings, or anywhere VASG-funded research, outreach and education are conducted). Virginia institutions of higher education and any other organization that receive VASG funds are responsible for having clearly stated policies outlining standard codes of conduct, academic program requirements, and prohibiting discrimination, harassment, sexual harassment or sexual misconduct that comply with federal nondiscrimination laws, regulations, and executive orders, and documented procedures for accepting reports of and investigating complaints of misconduct thoroughly, fairly and promptly. VASG implements policies, guidelines, procedures, and communications consistent with these principles to ensure that organizations funded by VASG clearly understand the program's expectations and requirements associated with its funding.
2021 PARTICIPATING HOST OFFICES
Each office listed below has expressed interest in hosting a fellow during the 2021 fellowship year. Additional host offices and projects may be added before the fellowship application deadline. Click below to download a PDF of the full office and project descriptions.

Project: Verification of Shoreline Management BMPs for Chesapeake Bay TMDL Pollutant Reduction Credits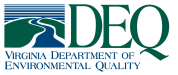 Project: Watersheds & Local Government Assistance Program Technical Methods and Policy Improvement for Specific Water Quality Impairments: Dissolved Oxygen and pH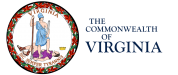 Project: Commonwealth of Virginia Coastal Master Plan Initiative
Real experience, real professional growth opportunities
Commonwealth Fellows work alongside mentors in their host office to address pressing coastal and marine resource issues, while learning about the policy and management process occurring at the state level. This experience and knowledge have positioned past fellows to be highly competitive for opportunities at the conclusion of the fellowship year. The majority of our alumni have accepted full-time positions at Virginia agencies.
Virginia Sea Grant and the Virginia Environmental Endowment anticipate supporting three post-graduate fellows for the 2021 Commonwealth Coastal & Marine Policy Fellowship.
Length: 12-month, nonrenewable fellowship assignment
Start Date: October 1, 2021
Funding: $35,000 stipend, $5,000 for critical expenses and professional development activities
CONTACT
Samuel Lake, Ph.D., Fellowship & Research Program Coordinator
sjlake@vaseagrant.org  •  804-684-7436