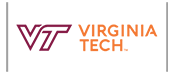 Assistant Professor of Food Process Engineering
Virginia Seafood Agricultural Research and Extension Center (VSAREC)
JOB DESCRIPTION:
The Virginia Tech College of Agriculture and Life Sciences (CALS) is seeking applicants for a tenure track faculty position in Food Process Engineering as part of its Phase II SmartFarm Innovation Network™ faculty cluster hire. The Food Process Engineering position will be located at the Virginia Seafood Agricultural Research and Extension Center (VSAREC), in Hampton, Virginia; with tenure home in the Department of Biological Systems Engineering. This is a 9-month tenure-track position with appointments in research, extension and teaching.
Preferred Qualifications:
Ph.D. in Biological Systems Engineering, Chemical Engineering, Biotechnology, Food Technology, or related field.
Experience in thermal and non-thermal process validation.
Excellent oral and written communication skills, demonstrated ability for, and commitment to, quality graduate student education, demonstrated publication record, and demonstrated ability to develop and conduct scholarly research, both independently and collaboratively.
Experience in machine learning, thermal and non-thermal process validation modeling, as well as process automation is desirable, as is product/process research and development.
Experience in food regulation and protection of public health is also desired, as is experience in HACCP, food supply chains, tracking and ID of fresh/processed/packaged products.
Demonstrated experience with industry outreach, extension, or education is also beneficial.
Open until filled - Review begins: May 6, 2022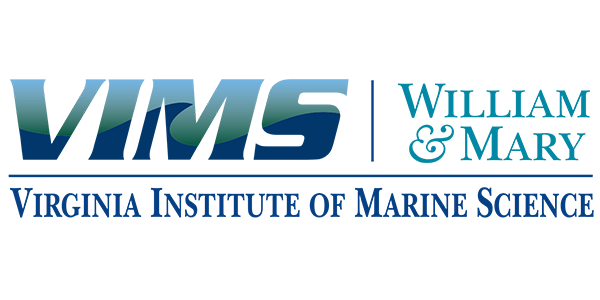 Shellfish Aquaculture Extension Research Specialist
Virginia Institute of Marine Science - Marine Advisory Program
JOB DESCRIPTION:
The Shellfish Aquaculture Extension/Research Specialist will be responsible for working collaboratively with the Commercial Shellfish Aquaculture Specialist to maintain and grow a robust extension and applied research program focused on commercial shellfish aquaculture relevant to the Commonwealth of Virginia.  The position is expected to foster working relationships and regularly engage with members of the commercial shellfish aquaculture industry, resource managers, the general public and other relevant stakeholders to assist in addressing challenges to the growth of sustainable shellfish aquaculture.  The position will work closely with faculty and staff at both VIMS and William & Mary, Virginia Sea Grant (VASG) and existing VASG extension partners.
Core responsibilities include but not limited to:
Partners with the Shellfish Aquaculture Specialist to communicate with shellfish aquaculture stakeholders to determine areas in need of expertise, research and information. Collaborates with the Shellfish Aquaculture Specialist to coordinate the expertise within both

VIMS

and partner institutes to formalize a communication channel that would serve in information transfer and development of science-based protocols.
Facilitates the research and development in areas of expertise (e.g. submerged aquatic vegetation and aquaculture, new species development). Serves as a liaison between industry and researchers to accomplish goals. Establishes where needed, and maintain existing information exchanges within industry, as well as between industry and various governmental or regulatory groups (e.g. Virginia Marine Resources Commission, Virginia Department of Health,

NOAA

Aquaculture,

USDA

NRCS

).
Prepares proposals for funding and collaborate with the Associate Director, Marine Advisory Program in the development of Sea Grant

MAP

proposal.  Conceptualizes, participates and prepares proposals in response to extramural funding opportunities as appropriate to the core shellfish aquaculture extension program. Prepares and conveys information on the shellfish aquaculture industry to the public/coastal resource users via group presentations and appropriate media outlets.
Assists in the coordination of the Virginia Fishery Resource Grant Program (

VFRGP

) by working with industry applicants across all phases of the projects (e.g. proposal development, data collection and project reporting).   Leads or contributes to the preparation of manuscripts for peer-reviewed publication.
Open until filled - Review begins: November 29, 2021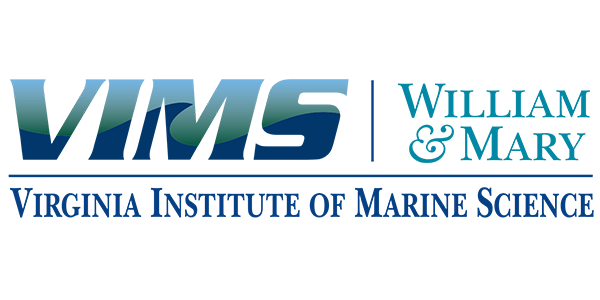 Virginia Institute of Marine Science - Marine Advisory Program
JOB DESCRIPTION:
The Scallop Researcher will support at-sea survey cruises, and play a leading role in the inventory and procurement of all necessary supplies and equipment for the research cruises as part of the Sea Scallop Research Team. Reporting to the Marine Fisheries Specialist,  the Scallop Researcher is also charged with ensuring that these items are successfully transferred to the commercial fishing vessels (docked at New Bedford, MA, Cape May, NJ or Seaford, VA) and properly stowed/configured as appropriate.
Other core responsibilities include (but not limited to):
Oversees accurate and efficient data collection and execution of field work. This also includes working with vessel captains to set cruise tracks, assesses proper working course of action, setting scientific crew assignments and leading/participating in sampling processing efforts.
Ensures that equipment and supplies are cleaned, properly maintained and stored in an appropriate manner after field work is complete. Ensures biological samples collected during field work operations are transported, stored and delivered to appropriate organizations or agencies.  Collects age data from scallop shells collected during field work.
Assists PI and project scientist with data analysis for various projects. Provides input and aides in the preparation of final, progress and industry reports as well as presentations for funding agents in accordance with deadlines.
Participates with technical papers and manuscripts prepared for peer review in scientific journals.
Open until filled - first review date: February 1, 2022