Fellowships that will advance your career beyond the coast
Whether you are a current graduate student looking for research support, or a soon to be graduate looking for exciting opportunities that will set the course for your career; Virginia Sea Grant offers a range of fellowships aimed at helping you achieve your goals while giving you the professional skills to be a leader in your field.
Virginia Sea Grant is excited to support the future leaders in our coastal and marine communities by offering a range of research fellowships that provide graduate support, as well as opportunities to work with stakeholders and gain the necessary professional skills to help you be successful no matter where your career takes you.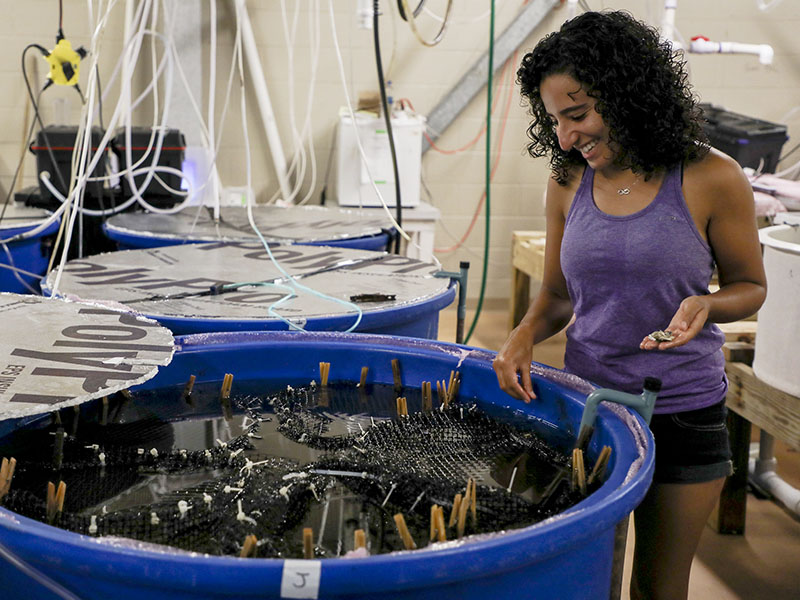 Virginia Sea Grant Graduate Fellowships
The Virginia Sea Grant Graduate Fellowship is open to full-time graduate students at any Virginia academic institution who are engaged in coastal and marine research relevant to Virginia and the Virginia Sea Grant strategic plan. In addition to supporting the student's academic expenses, the fellowship will provide additional professional development opportunities throughout its duration, science-to-management process, team science, outreach, and other Sea Grant activities and mission priorities.
DEADLINE: DECEMBER 8, 2023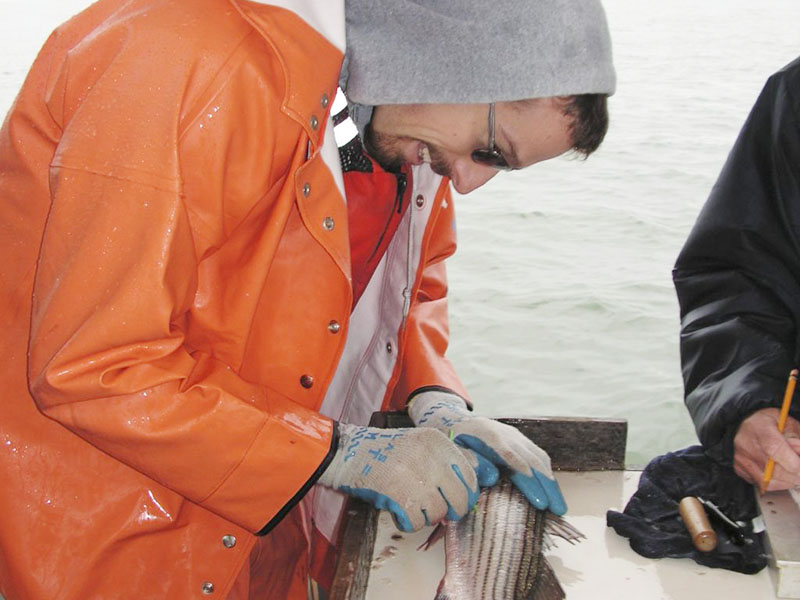 NMFS-Sea Grant Fellowship in Population and Ecosystem Dynamics and Marine Resource Economics
The Fellowships can provide support for up to three years for highly qualified graduate students working towards a Ph.D. in quantitative ecology, ecosystem ecology, population dynamics or related fields of study such as wildlife biology, fishery biology, natural resource management, marine biology, quantitative ecology, applied mathematics, applied statistics, or simulation modeling. The fellowship emphasizes quantitative marine ecology methods and skills. Candidate projects will focus on at least one of the following: 1) the population dynamics of living marine resources; 2) stock assessment methodologies; 3) marine ecosystem modeling; 4) integrated ecosystem assessments, and 5) ecosystem-based management of marine ecosystems.
DEADLINE: JANUARY 25, 2024
Post-Graduate Professional Fellowships
Do you want to gain professional experience that will strengthen your scientific understanding and expose you to new career opportunities? Virginia Sea Grant's professional post-graduate fellowships offer on-the-job training where you can work directly with state and federal agencies on coastal policy and management issues.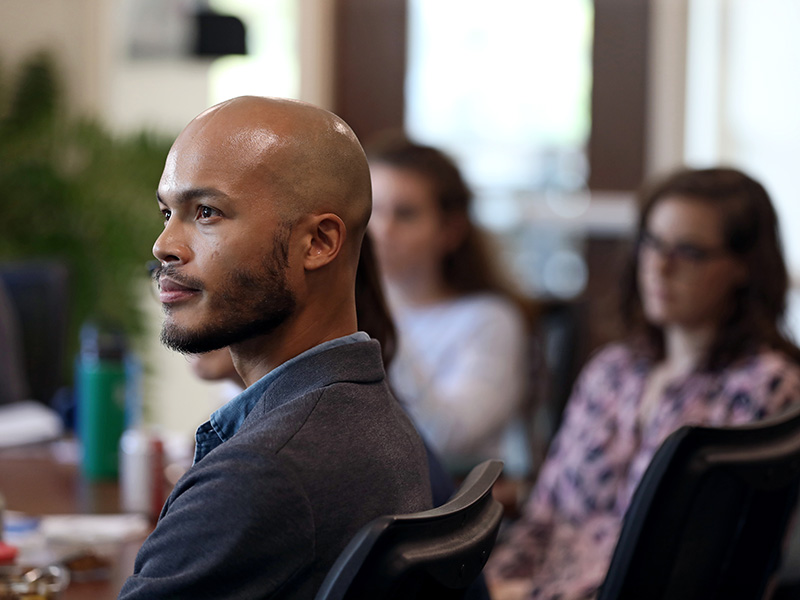 Sea Grant Knauss Marine Policy Fellowship
The Knauss Marine Policy Fellowship provides a unique educational experience in the policies and processes of the federal government to graduate students who have an interest in ocean, coastal and Great Lakes resources and in the national policy decisions affecting these resources. Fellows are placed in various executive and legislative branch offices throughout Washington, D.C. The fellowship period is one year beginning in February.
DEADLINE: FEBRURARY 15, 2024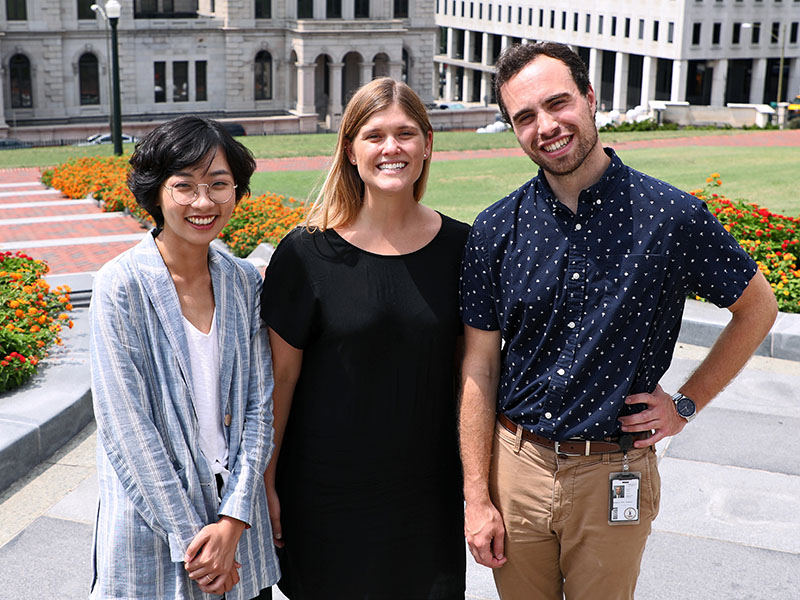 Commonwealth Coastal & Marine Policy Fellowship
Modeled after the highly successful national Sea Grant Knauss Marine Policy Fellowship, this 12-month paid fellowship is intended to provide educational and professional development opportunities for post-graduates interested in Virginia's coastal and marine resources. Fellows will receive on-the-job training by working with a Virginia host agency to address pressing coastal and marine resource issues, while learning about the policy and management process occurring at the state level.
Sign up for our newsletter

to stay up-to-date on all of our
fellowship, training, and funding opportunities