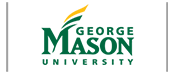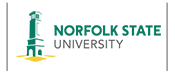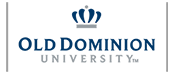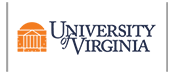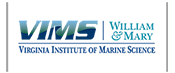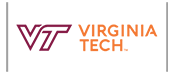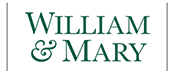 A Seven-university partnership
Imagine combining the resources of Virginia's top institutions and using them to find innovative solutions to marine and coastal challenges faced by the Commonwealth. Together we work to improve coastal ecosystems, coastal communities, and working waterfronts by financially supporting researchers, graduate fellows, extension members, and interns. Alongside these universities and a variety of other partners, we act as an "honest broker" to spread useful, unbiased, and science-based knowledge to a wide variety of audiences and constituents.
The Research and Education Advisory Committee (REAC)
The members of the Research and Education Advisory Committee are active participants in the regular operations of Virginia Sea Grant, including strategic planning, programmatic policy development, and recruitment. The REAC is composed of representatives from each of VASG's partner institutions and meets twice annually.
Associate Director, Potomac Environmental Research and Education Center (PEREC)
Associate Professor of Biology
Executive Director, Institute for Coastal Adaptation & Resilience
Associate Vice President for Research, Sustainability, and the Environment
Virginia Commonwealth University
Interim Vice Provost for Life Sciences
and Research
Virginia Institute of
Marine Science
Professor and Associate Dean for Academic Affairs
Virginia Institute of
Marine Science
Associate Dean for Research and Advisory Services
Associate Dean for Research and Director of Virginia Agricultural Experiment Station, College of Agriculture and Life Sciences
We support graduate students through research fellowships and post-graduate students in fellowships in science policy and resource management. We also support national Sea Grant funding competitions and extension agents who conduct and communicate research for coastal communities that can benefit from it.
Virginia Sea Grant is excited to support the future leaders in coastal and marine science, by offering a range of research fellowships that provide graduate support, as well as opportunities to work with stakeholders and gain the necessary professional skills to help them be successful. Virginia Sea Grant's professional post-graduate fellowships offer on-the-job training where fellows can work directly with state and federal agencies on coastal policy and management issues.
From helping communities plan for coastal storms, to bringing together design professionals to hear about the newest nature-based flood solutions, and improving living shoreline designs or evacuation communication — our fellows and extension help coastal communities thrive.
Virginia Sea Grant supports established collaborations as well as new or emerging collaborations that respond to dynamic challenges.
Our fellowships support tomorrow's leaders in coastal science and resource management while addressing today's research needs. Our research fellows collaborate with a professional mentor to connect their research to communities that can use it — whether that's fishery managers, local government planners, or farmers on Virginia's Eastern Shore.
Our fellows work with a professional development coordinator to identify areas for growth and meet each fellow's unique goals. During the fellowship, students have the opportunity to participate in science communication training, collaborative team science training, and networking events.
Virginia is the third-largest producer of seafood in the United States, and our seafood industry has an annual economic impact of more than half a billion dollars. Virginia Sea Grant supports the seafood industry through extension work on topics like food safety and aquaculture, and research that keeps our coastal resources healthy.
Virginia's seafood industry includes more than 80 fish species from the tidal rivers, Chesapeake Bay, and the Atlantic Ocean. Virginia Sea Grant extension work with the fishing industry and seafood processors to ensure safe, sustainable, and delicious seafood makes it to restaurants, markets, and dinner tables across the nation.
Fellowships and Internships
Supported
Professionals Trained in Safe and
Sustainable Seafood Practices
Completed Professional
Development Training
(Figures above reflect data collected between 2014-2021)
A Rich History of Collaborative Scientific Research
Making a difference means making an investment—supporting coastal communities and businesses, discovering new solutions to coastal and marine problems, helping communities deploy those solutions, preparing tomorrow's workforce, and positioning Virginia to be a national leader in coastal and marine resource issues, management, and economies. 
Virginia Sea Grant provides opportunities for Virginia that directly impact our stakeholders, constituents, and champions. This means:
BETTER aquaculture research and technical assistance

BETTER

workforce development in STEM and policy fields related to coastal and marine science

BETTER

development of resilience and adaptation strategies for Virginia communities
External Advisory Committee (EAC)
The EAC provides stakeholder input on the strategic planning process, the research proposal review process, and on Commonwealth-wide trends and needs. The EAC is a diverse group of end-users including representatives from state agencies, the education community, coastal planning and management, the private sector, and NGOs. The EAC meets twice a year in joint sessions with the REAC.
Paul Battaglia
Executive Vice President
American Institute of Architects – Virginia
Jill Bieri
Director of Virginia Coast Reserve
The Nature Conservancy
Mike Congrove
Owner and Operator
Oyster Seed Holdings
A. J. Erskine
Aquaculture Manager and Field Scientist
Bevans Oyster Co., and Cowart Seafood Corporation
Paula Jasinski
President
Green Fin Studio and Chesapeake Environmental Communications
Lewis L. Lawrence
Director of Regional Planning
Middle Peninsula Planning District Commission
Laura B. McKay
Manager
Virginia Coastal Zone Management Program
Ashley Montgomery
Director of Design Research
Hanbury
Skip Stiles
Executive Director
Wetlands Watch
Bruce Vogt
Manager of Ecosystem Science and Synthesis
National Chesapeake Bay Office/ National Marine Fisheries Service
The National Sea Grant College Program was established by the U.S. Congress in 1966 and works to create and maintain a healthy coastal environment and economy. The Sea Grant network consists of a federal/university partnership between the National Oceanic and Atmospheric Administration (NOAA) and 34 university-based programs in every coastal and Great Lakes state, Puerto Rico, and Guam. The network draws on the expertise of more than 3,000 scientists, engineers, public outreach experts, educators and students to help citizens better understand, conserve and utilize America's coastal resources.
Sea Grant's objectives are to increase the understanding, assessment, development, utilization, and conservation of the Nation's ocean, coastal, and Great Lakes resources. The program provides assistance to promote a strong educational base which includes respon­sive research and training activities, broad dissemination of knowledge and techniques, and multidis­ciplinary approaches to environmental problems. A focus on education, research and training, knowledge transfer, and a multidisciplinary perspective remains relevant and needed to address today's coastal, estuarine and marine challenges.
2024-2027 Virginia Sea Grant Strategic Plan
Virginia Sea Grant will rise to the occasion, develop bold, innovative strategies that are transformative, shape an exciting future, and lead. VASG will be at the forefront of what is possible for a Sea Grant program. We will do this through forward thinking goals, objectives, and strategies. We will be the most innovative and integrated Sea Grant program in the nation, through the proactive leveraging, orchestrating, and nurturing of a diverse, Commonwealth-wide, university-based organizational network and a cohort of VASG-supported collaborative leaders in coastal and marine science, management, policy, and communities. VASG will invest in people, their ideas, skills, and capabilities, and the impact and difference they make. You can download it here.
Together with our partners, we do more for coastal Virginia.
VASG's strategic plan aligns with and complements the National Sea Grant College Program Strategic Plan. 

Virginia Sea Grant Charter
The Charter describes the purpose and objectives of VASG:
Advance common coastal and marine science, research, education, and outreach interests
Promote identification and exploration of new opportunities for partnerships and initiatives across our partner institutions and the Commonwealth
Advance the collaboration, coordination, and integration of VASG's capacity in its functional areas (i.e., research, extension, education, communication) in order to achieve broader societal impacts
Promote interdisciplinary, integrated activities that address pressing coastal and marine resource problems in the Commonwealth, the region, and the nation
Facilitate further development and management of the VASG program in the Commonwealth of Virginia