Internships that will advance your career beyond the coast!
Whether you are a current undergraduate or graduate student looking for research support, or a soon to be graduate looking for exciting opportunities that will set the course for your career; Virginia Sea Grant offers a range of internships aimed at helping you achieve your goals while giving you the professional skills to be a leader in your field.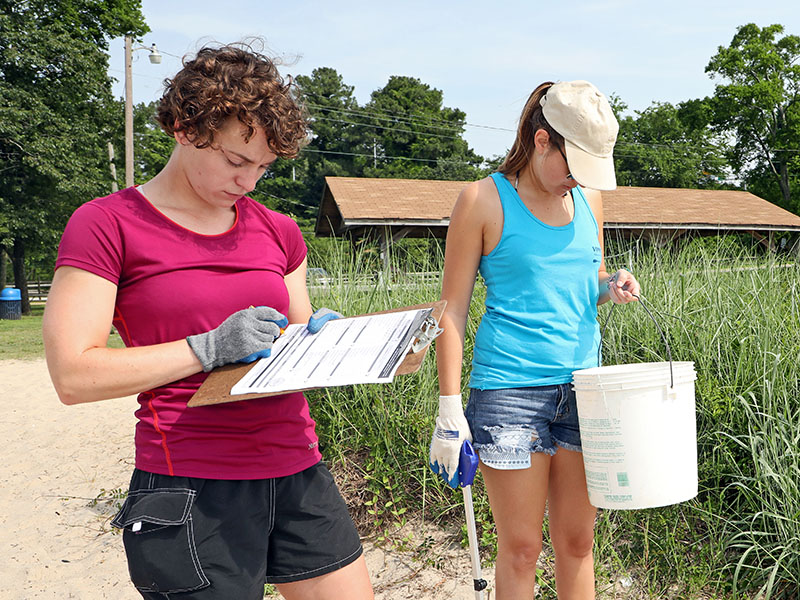 Research Project Manager
Details TBA
Sea Grant Community Engaged Internships for Undergraduate Students
The Community Engaged Internship is designed for undergraduate students from underrepresented and indigenous communities. The overarching goal of this internship program is to broaden participation in marine and coastal professions by providing training and mentorship to the next generation of scientists, decision makers and citizens. The program will do so by recruiting, retaining and engaging diverse students in place-based research, extension, education and/or communication that respects and integrates local cultures and traditions.  LEARN MORE>>
Key components of the program include:


On-the-ground learning experience through a 8-10-week internship over the summer months, including  completion of a project that extends the knowledge of community stakeholders to address a coastal/marine issue of environmental, economic and/or social importance.
Participation in CEI professional development and training opportunities.
Mentoring by Sea Grant professionals, Sea Grant funded researchers and Knauss Fellows.
Virtual professional development sessions.
Peer discussions with other interns in the cohort through virtual platforms.  
A graduation ceremony to celebrate accomplishments, network with peers and other professionals.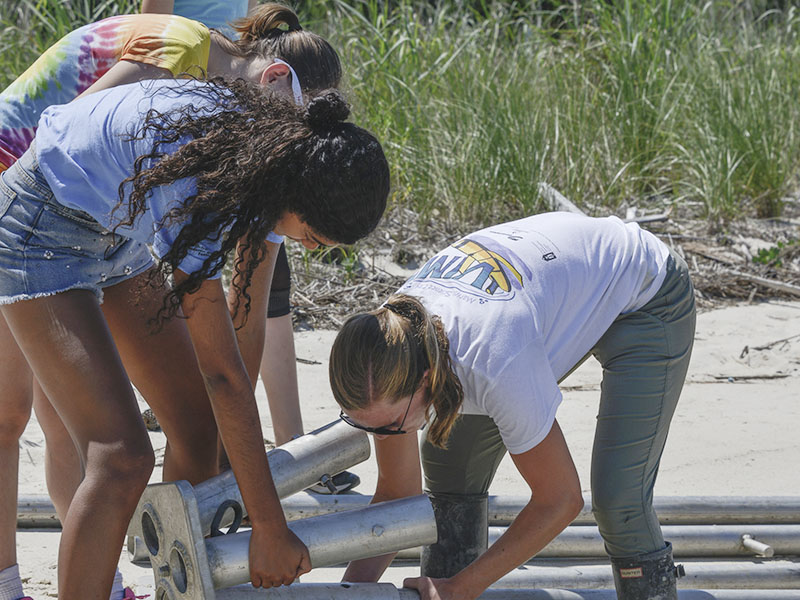 Undergraduate Research
Details TBA - Recruiting begins early spring 2022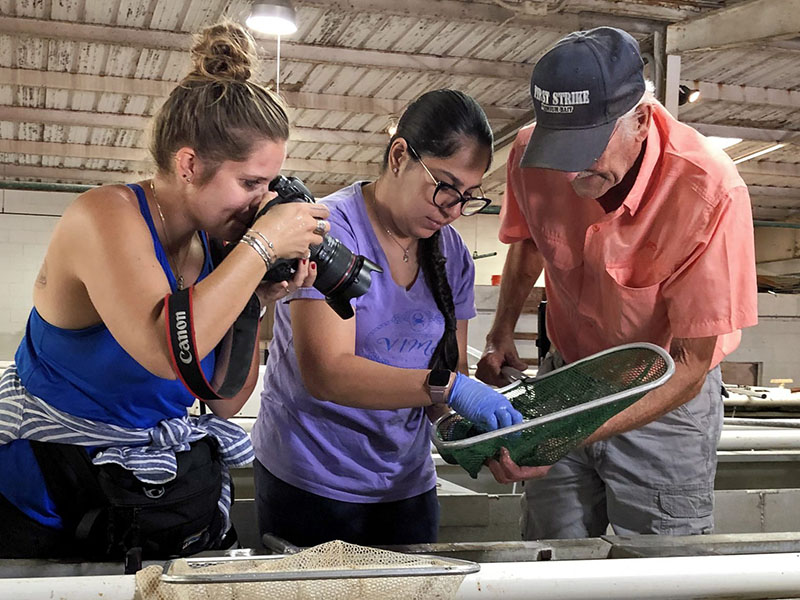 Multi-Media Science Communications
This paid summer multimedia internship in the field of coastal and marine science communication will provide a student with mentoring, training, and experience in photography, videography, and web design.

We are looking for an undergraduate journalism or design student with an interest in coastal and marine issues affecting Virginia. Prior experience with Final Cut, Adobe CS, WordPress, or social media is a plus, but not required. Your final project will be a multimedia story addressing a local coastal community issue for use on VASG's website.
The intern will receive a $5,000 ($12.50/hr) for the 40-hour per week, 10-week summer internship located at VASG's headquarters at Gloucester Point. Reimbursement for assignment-related travel is included. One position is available.
The application process will begin early spring 2022 through the William & Mary employment web portal.