Three new researchers have joined the team at Virginia Tech's Seafood Agricultural Research and Extension Center (VSAREC). These three will contribute to initiatives in seafood safety and economic sustainability.
Supporting the seafood industry takes many forms. Seafood requires careful monitoring to prevent food poisoning. Researchers can help prevent contamination by identifying how pathogens are spreading. They can evaluate new products and help extend shelf life. Strong business plans, careful marketing, and the impacts of regulations also play into keeping seafood businesses afloat.
"These are all kind of interconnected, but they really drive a lot of the sustainability of the sector," says Michael Schwarz, director of VSAREC.
New technologies for safer seafood
Two new researchers will focus on seafood safety: Setareh Shiroodi, postdoctoral associate, and Reza Ovissipour, assistant professor and extension specialist. Their projects fall into three main areas: improving seafood safety, ensuring seafood quality, and developing value-added products.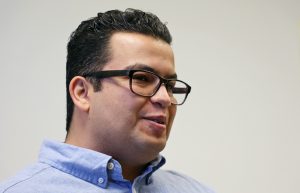 Ovissipour holds a Ph.D. in food safety engineering from Washington State University and a Ph.D. in seafood science and technology from Tarbiat Modares University in Iran. He also holds a master's degree in aquaculture-seafood science and technology from Tarbiat Modares University. In addition to his academic research, Ovissipour has worked as a processing and R&D manager for Sterling Caviar. He was also a founder and CEO of CleanSeafood.
One research initiative will improve the safety of aquaponics systems, where growers raise fish and plants in one system. Ovissipour and Shiroodi are filling in gaps about how harmful bacteria might be entering and circulating in the system. They're also applying new sanitation methods to eliminate these harmful bacteria.
"For aquaponics, I am involved in the safety part," Shiroodi says. "People usually cook fish, but for plants, it's ready to eat, so we're more concerned with the food safety for the plant side."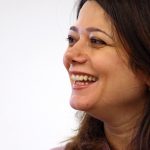 Shiroodi holds a Ph.D. in food science from the University of Maryland and a master's degree in food science and technology from Azad University in Tehran, Iran. She studies the effectiveness of different sanitizers and the stability of different protein gels. She also conducted feasibility studies for new products as a food scientist for the Tak Sabz Consulting Group.
Sustainable business, sustainable aquaculture
In his new tenure-track position as an assistant professor, Jonathan van Senten will continue working on aquaculture economics, business planning, and marketing. He also studies the economic feasibility of aquaponic systems.
"Every aquaculture business, and every business in general, is different," van Senten says. "You need a business plan."
Van Senten works with farmers to assess business plans and evaluate the viability of new species and food formulas. He also studies how regulations affect the seafood and aquaculture industries at the producer level.
Van Senten holds a Ph.D. in aquaculture and fisheries from the University of Arkansas at Pine Bluff and a master of professional science in marine affairs and policy from the University of Miami.