Above left to right:  Jim DelBene, Zuzy Abdala, Pamela Braff, Charles Scaife, Taylor Goelz.
---
Virginia Sea Grant is pleased to announce five 2020 finalists for the John A. Knauss Marine Policy Fellowship program. Five students from Virginia institutions have been chosen for this prestigious fellowship, named for one of Sea Grant's founders and former National Oceanic and Atmospheric Administration (NOAA) administrator. Each class of Knauss fellows is an impressive group with diverse backgrounds and interests. This year's class of 69 talented early-career professionals represent 27 of the 34 Sea Grant programs and will be the 41st class since the program began in 1979.
"The Knauss Fellowship is an incredible educational and professional experience for graduate students who are interested in the interface of science and policy," said Virginia Sea Grant's Fellowship and Research Program Coordinator, Sam Lake. "Virginia Sea Grant is proud to be able to support talented and highly-motivated applicants from across the Commonwealth each year. All of the 2020 finalists have a strong passion for coastal communities and ecosystems and are eager to learn firsthand how science can inform policy. The opportunities and experiences they have as Knauss Fellows will help prepare them to be future leaders in our communities, and we are looking forward to seeing where they are in the years to come and the impact they will have."
Knauss finalists are chosen through a competitive process that includes several rounds of review. If applicants are successful at the state Sea Grant program level, their applications are then reviewed by a national panel of experts. This fall, the 2020 finalists will travel to Washington, D.C. to interview with several executive or legislative offices. Following placement, they will begin their fellowship in February 2020. The John A. Knauss Marine Policy Fellowship is a unique opportunity for exceptional graduate students to expand their educational and professional experience with national marine policy in the District of Columbia.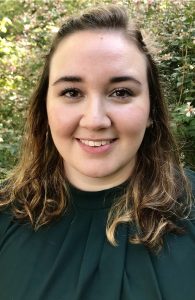 Zuzy Abdala graduated from George Mason University with a bachelor's degree in biology in 2015. As a National Science Foundation Graduate Research Fellow and master's student at Old Dominion University, Abdala studies diatoms in the California current system. She also has assisted with a variety of science communication and science outreach events. She first became interested in policy through a close family friend and fisheries management specialist at NOAA and through a Pathways Internship with the National Institutes of Health.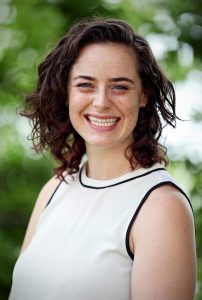 Pamela Braff graduated from Boston University with a bachelor's degree in marine science in 2011, and obtained a master's degree in forest resources and environmental conservation from Virginia Tech in 2014. She is currently pursuing her Ph.D. in marine science at the Virginia Institute of Marine Science (VIMS) as a Graduate Research Fellow at the Center for Coastal Resources Management, where she studies the extent and distribution of Virginia's headwater wetlands under current and future climate conditions. Braff has also served as a fire and habitat management intern for Key Deer National Wildlife Refuge and as a research and outreach intern for Stellwagen Bank National Marine Sanctuary.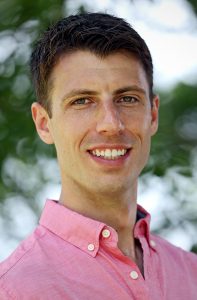 Jim DelBene graduated from Hope College with a bachelor's degree in biology in 2012.  He is pursuing his master's degree in marine science at the Virginia Institute of Marine Science (VIMS) with the Center for Coastal Resource Management, where he studies the economic costs of derelict blue crab traps and preferred mitigation solutions in the Chesapeake Bay as a Virginia Sea Grant Graduate Research Fellow. Prior to his graduate studies, DelBene worked for an environmental consulting company, where he conducted habitat assessments and gained an appreciation for the many dimensions that factor into policy decisions.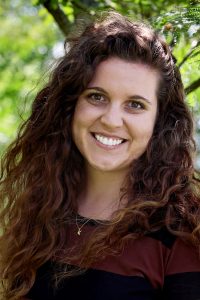 Taylor Goelz graduated from the University of San Diego with a bachelor's degree in environmental studies in 2014. She graduated from the dual degree program with a master's degree in marine science and a master's of public policy through William & Mary and the Virginia Institute of Marine Science (VIMS). At VIMS, Goelz analyzed stakeholders' social networks and attitudes during OysterFutures, a participatory modeling process focused on creating oyster management recommendations for the Choptank River. For her public policy capstone project, Goelz assisted with a nation-wide review of the Community Rating System program. She also served as a policy intern in the NOAA Chesapeake Bay Office.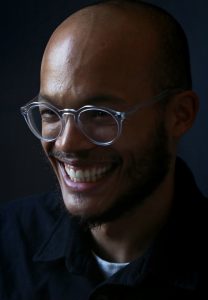 Charles Scaife graduated from the University of North Carolina-Chapel Hill with a bachelor's degree in environmental sciences in 2011, and earned a master's degree in geography from UNC-CH in 2015. Scaife is pursuing his Ph.D. in environmental sciences at the University of Virginia, where he studies how land use and landcover will change streamflow patterns under future climate conditions. He has participated in a number of interdisciplinary opportunities to examine the implications of his research for other disciplines such as public policy and landscape architecture. Scaife has also participated in a Pathfinder Fellowship at the  Consortium of Universities for the Advancement of Hydrologic Sciences.
Learn more about the Knauss alumni by visiting "Where are they now?" on the Sea Grant website.