Virginia Sea Grant offers a range of funding opportunities for researchers, graduate students, and undergraduate students. We support sound scientific research that is consistent with Virginia Sea Grant's Strategic Plan to benefit the Commonwealth.
Regional Research Competitions
To address broader regional priorities, Virginia Sea Grant periodically partners with other Sea Grant programs throughout the mid-Atlantic region to bring together innovative research teams with high levels of integration, those who demonstrate synergistic benefits, and mechanisms for transferring knowledge to end-users.
Please check back in the future for available funding opportunities.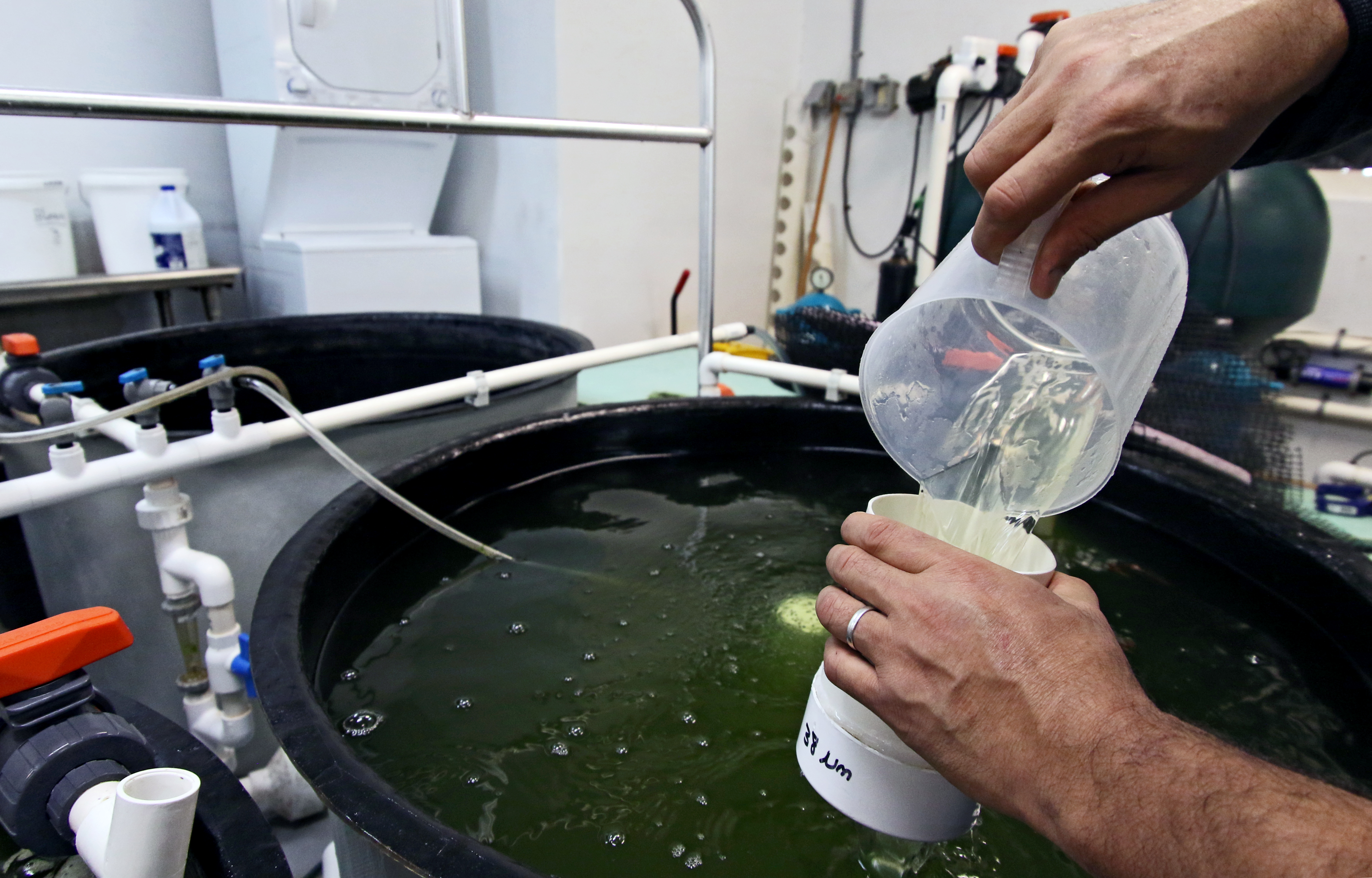 National Competitions
The NOAA National Sea Grant College Program announced three 2019 Federal Funding Opportunities (FFO) to advance U.S. aquaculture. These opportunities focus to address the following priorities: (1) supporting the establishment of collaborative programs to build the capacity of Sea Grant and its partners to advance aquaculture in areas where a foundation of knowledge and activity currently exists but where significant barriers to sustainable domestic marine and Great Lakes aquaculture remain; (2) developing projects that will envision, explore and advance aquaculture opportunities where a minimal foundation currently exists; and (3) support research to address critical gaps in social, behavioral, and economic knowledge as it relates to U.S. aquaculture and the communities impacted and served by it. Successful applications must describe projects that clearly address major constraints, barriers or hurdles limiting aquaculture production in the U.S.
Interested parties contact VASG's Fellowship and Research Program Coordinator, Sam Lake, sjlake@vims.edu, prior to the Letter of Intent deadline to discuss project ideas and guidance regarding the proposal development. VASG can potentially provide support connections to outreach capacity, coastal communities stakeholders, and other relevant end-users. Specific questions related to the FFO's can also be directed to oar.hq.sg.aquaculture@noaa.gov
Resilience Research and Design Collaborative
Virginia Sea Grant and Wetlands Watch have partnered to establish an adaptation research and design collaborative- or "Collaboratory" - linking Virginia universities with coastal communities to help develop and implement innovative adaptation tools, strategies, and designs.
Currently soliciting interest from Virginia's academic institutions that have student capstone, design studio, community service or other courses that link faculty-student teams with community projects. Funding is available to help support faculty-student team project costs.
Program Development Awards
One of the most valuable aspects of a Sea Grant program is its capacity to bring university, governmental, or private resources to bear upon various emerging problems or opportunities. Program Development funds are provided by Virginia Sea Grant to achieve four primary goals: support high-impact students, cultivate innovation through collaborative proof-of-concept projects, nurture strategic initiatives, and to examine pressing or emerging problems. Proposals to convene multi-institutional or partnership-focused meetings that explore opportunities for collaboration, help advance integration across partners, or address pressing or emerging needs are encouraged.
For more information, contact VASG's Fellowship and Research Program Coordinator, sjlake@vims.edu or 804-684-7436.
Fisheries Resource Grant Program
The Virginia Legislature ratified House Bill 1634 in 1999, creating the Fishery Resource Grant (FRG) Trust Fund to "protect and enhance the state's coastal fishery resources through the awarding of grants." VASG extension partner at the Virginia Institute of Marine Science's Marine Advisory Program manages FRG applications and awards.