Above left to right:  Alfonso Macías-Tapia, Michael Heard Snow, Sarah Pease, and Jack Conroy
---
Four Virginia students have been chosen as finalists for Sea Grant's prestigious 2022 John A. Knauss Marine Policy Fellowship program. They will join almost 1,500 Knauss alumni who have completed the program, named for one of Sea Grant's founders and former National Oceanic and Atmospheric Administration (NOAA) administrator, to become leaders in science, policy, and public administration. The current class of 2022 Knauss finalists, 74 early career professionals, is an impressive group with diverse backgrounds and interests. They represent 28 of the 34 Sea Grant programs in the United States, Puerto Rico, and Guam.
"The Knauss Fellowship is an incredible educational and professional experience for graduate students to learn firsthand how science can inform policy," said Virginia Sea Grant's Fellowship and Research Program Coordinator, Sam Lake. "The experiences they will have as Knauss fellows will help prepare them to be future leaders in our communities, and we are looking forward to seeing the impact they will have in the years to come."
The John A. Knauss Marine Policy Fellowship is a unique opportunity for graduate students to expand their educational and professional experience with national marine policy at the federal level in Washington, D.C. Knauss finalists are chosen through a competitive process that includes several rounds of review. If applicants are successful at the state Sea Grant program level, their applications are then reviewed by a national panel of experts. This fall, the finalists will participate in virtual interviews with several executive or legislative host offices. Following placement, they will begin their fellowship in February 2022.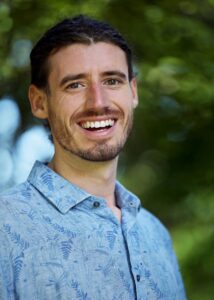 Jack Conroy graduated from William & Mary with a bachelor of science degree in biology in 2016. His Ph.D. research at the Virginia Institute of Marine Science focuses on Antarctic krill populations, during which he coordinated multi-month research team expeditions through the Palmer Antarctica Long-Term Ecological Research Study. He also served as a scientific coordinator for the International Science Council's Scientific Committee on Antarctic Research Krill Action Group.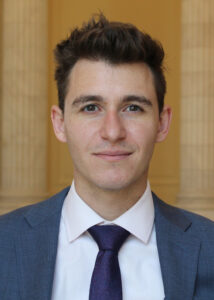 Michael Heard Snow graduated from Northeastern University in 2015 with a bachelor of science in environmental science. He earned a master's degree in marine systems and policies from the University of Edinburgh, and a juris doctor from the William & Mary Law School. During his internships and practicum courses through the Virginia Coastal Policy Center, Michael gained insight and experience working on coastal policy issues at the state, regional, and federal level. He also saw how those policies play out on commercial fishing vessels as a NOAA Fisheries Observer.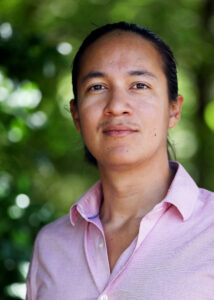 Alfonso Macías-Tapia graduated from the Universidad Politécnica de Chiapas in 2013 with a bachelor of arts degree in environmental technology engineering. He earned a master's degree in coastal oceanography from the Universidad Autónoma de Baja California, where he conducted water quality research in a coastal lagoon where oyster aquaculture is an economic staple. He is currently pursuing his Ph.D. in oceanography from Old Dominion University, where his research focuses on measuring water quality impacts from coastal flooding. He has also taken a leadership role in "measure the muck," a community science initiative for flood water quality monitoring.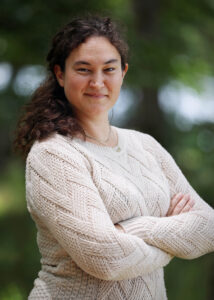 Sarah Pease graduated from McGill University in 2011 with a bachelor of science degree in biology. Prior to graduate school, Sarah worked for state agencies on projects related to the Endangered Species Act and Clean Water Act. She carried these experiences into her master's research and Ph.D. research at the Virginia Institute of Marine Science, where she focuses on shellfish safety and harmful algal blooms occurring in the Chesapeake Bay. She collaborated with the Virginia Department of Health and local aquaculture growers as part of her Virginia Sea Grant Graduate Research Fellowship.
More information on the fellowship and how to apply can be found here on our website. Learn more about the Knauss alumni by visiting "Where are they now?" on the Sea Grant website.